SBI Crypto
Stay Ahead of the Curve
with SBI Crypto
Among The Lowest Fees and Highest Payouts In The Industry
Flexible Miner Financing
Through our extensive partnerships we refer qualified, KYC'ed clients competitive, innovative and flexible financing options to help meet your business needs. Inquire now to discuss and find out more!
Learn More
Consulting
Get help buying miners and datacenter equipment or consult with our expertise spread out over many years and large datacenter buildouts.
Contact Us
SBI Group FPPS And PPLNS+ Pool
- Supported by publicly listed parent company (SBI Group)
- Dependable
- Transparent
- Intuitive user interface
- One-click coin switching on compatible chains
- Hashrate allocations
- Helpful accounting features
- And more...
Latest Announcements
There are no announcements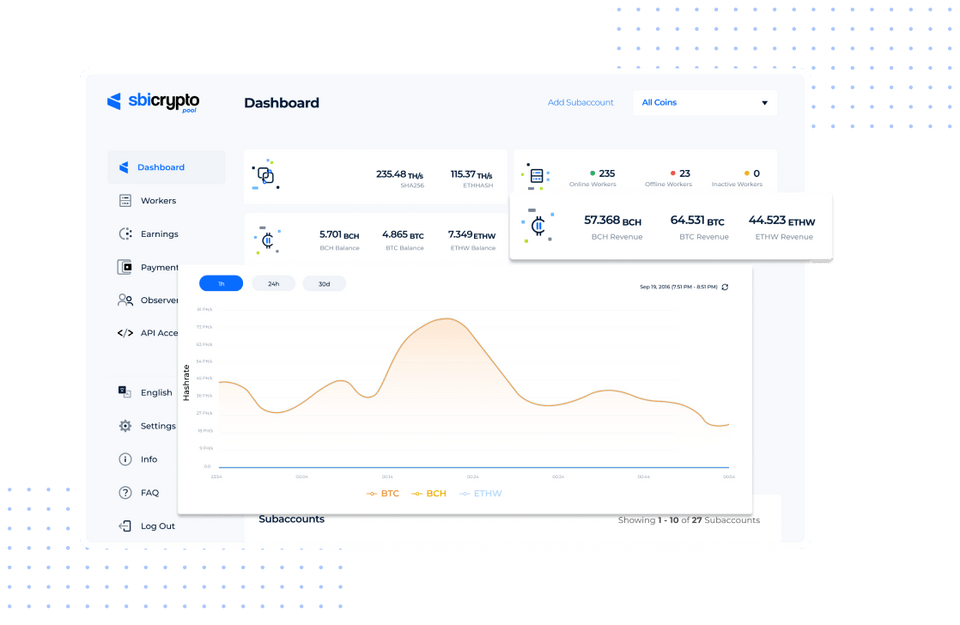 What are you waiting for?