Our Story

SBI Crypto Pool is a cryptocurrency mining pool that is operated by SBI Crypto, a wholly-owned subsidiary of the publicly traded SBI Group. It was established by a group of forward-thinking professionals with a deep understanding of blockchain technology and a shared passion for the transformative potential of cryptocurrencies.

Since 2017 SBI Crypto Pool has become a leading cryptocurrency mining pool that stands at the forefront of the digital asset industry with a clear vision to revolutionize the cryptocurrency mining industry.

With a commitment to excellence and innovation, SBI Crypto Pool offers a reliable, transparent and profitable platform for miners of all sizes.
Our Mission
Empowering cryptocurrency miners with profitable, secure and transparent mining products and services.
Our Vision
Creating a future where cryptocurrency mining is accessible to all, our vision is to be a leading force in the mining landscape, fostering innovation, accessibility, security and transparency for sustainable blockchain advancement.
Our Team
At SBI Crypto Pool, our diverse team fuels innovation, bringing varied perspectives to the ever-evolving cryptocurrency industry.

Our team is comprised of blockchain experts, experienced security, operations, software engineers, data scientists and financial professionals.

By fostering an inclusive and collaborative environment, we provide the best mining pool experience, driven by our collective experience and creativity.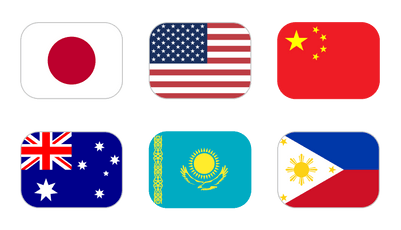 Our Values
Integrity
We uphold the highest standards of integrity and ethical conduct in all our operations, ensuring transparency and trustworthiness in our interactions with participants, partners, and stakeholders.
Customer-Focus
We listen to our participants' needs, provide prompt and reliable support, and continuously improve our services to meet and exceed their expectations.
Innovation
We embrace a culture of creativity and exploration, leveraging cutting-edge technology and industry best practices to stay at the forefront of the cryptocurrency mining landscape.
Collaboration
We foster a supportive and inclusive environment where every team member's contribution is valued. By working together, we achieve shared goals and drive the collective success of our organization and participants.
Other Facts
Address
1-6-1 Roppongi, Minato-Ku, Tokyo-To, Japan
GDPR Inquiries
gdpr@sbicrypto.com
Parent Companies
SBI Holdings, Inc.